Advertising on OnlyMelbourne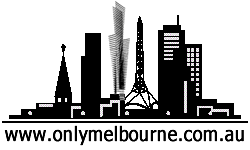 OnlyMelbourne delivers an online guide to Melbourne and Victoria with a What's On Calendar, Things To Do Guide, Sports, Shopping & Business Services Directory.
OnlyMelbourne offers easy to find, informative content for every demographic.
Featuring 'every' type of event = date + Melbourne = EVENT
743,000 Unique Visitors every month looking for events and business in Melbourne.
We welcome your event, business or venue for inclusion in Melbourne's best known and most popular lifestyle web site.
LISTING TYPES
The listing types apply to locations in Melbourne, suburbs and country Victoria.
Not sure which listing? Call (03) 9442 4348 and ask for OnlyMelbourne Sales.
MORE ABOUT ADVERTISING

Update | Make Changes - Go to the page you want to change and locate a blue 'Update' button.

Frequently Asked Questions - answers to common questions about listings and advertising - View Here

Featured Advertising FAQ - View Here

Campaign Advertising - Request a Rate Card by email.

Banner Advertising - Top (728x90), Side (300x250), Centre (336x250) See Google Adwords

Link Code | OnlyMelbourne link-back code for Text Links and Banners | Visit Banners
Have questions or need help? Call (03) 9442 4348 and ask for OnlyMelbourne Sales.
* Unique Visitors to onlymelbourne.com.au - does not include our publishing network (which many publishers quote).