Advertising & Listing Information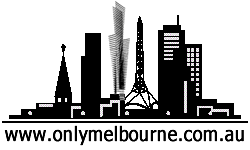 OnlyMelbourne delivers an online guide to Melbourne and Victoria with a What's On Calendar, Things To Do Guides, Sports Directory and a Shopping & Business Services Directory.
Our web site attracts over 21,500 unique visitors every day.
More Information
Advertising | Frequently Asked Questions - yes, we get lots of them.. View Here
How to Make Changes - Locate the large blue 'Update' button within every listing page.
How to add a new listing : Select the type of listing and apply above.
Have questions or need help? Call (03) 9442 4348 and ask for OnlyMelbourne Sales.
Display Advertising | Request our Rate Card by email.